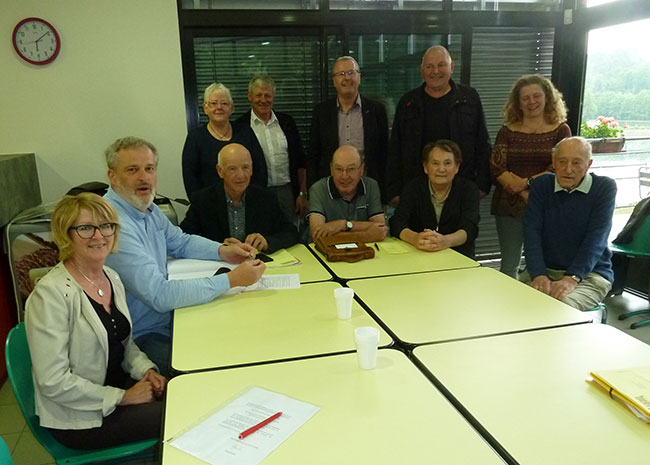 Since 1972, the tourist offices of Saint Louis and Lutzelbourg have come together to raise the tourist activity in the southern moselle.
Since then, they have created and developed, on a voluntary basis, the reception of tourists on the inclined plane site:

• through the organization of guided tours on the inclined plane itself.
Construction of the reception hall, creation of the car parks, installation of a museum barge, purchase of 3 passenger boats, embellishment of the site (creation of a majestic fresco retracing the history of the canal and tourism in the country of Phalsbourg, creation showcases presenting the know-how of the territory, paving of the site….)

• but also, thanks to the construction in 2005 of an aerial toboggan run next to the inclined plane, bringing joy to thousands of visitors each year.
In 2014, Voies Navigables de France, manager of the Inclined Plan wished to entrust the management of guided tours of the Inclined Plan to the Community of communes of the Pays de Phalsbourg.
Today, the association of Saint Louis and Lutzelbourg Tourist Offices continues its activity on the luge site only.
Concerned about the tourism dynamism of the territory and faithful to its ambition, it is currently working on the creation of a new activity.

Welcome to the Inclined plane aerial sledge.